Golden Rod Feeder Championship Grand Final Information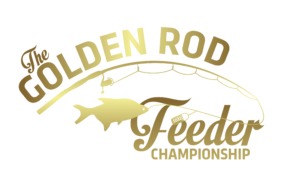 Grand Final of the Golden Rod Feeder Championship.
Arrangements for the final are as follows:
To be fished at Colmic / Bagem Larford Lakes on Saturday March 17th and Sunday March 18th 2018.
The draw will take place at Larford Lakes at 9am each day.
Fishing will be from 10.30am – 3.30pm both days.
The daily results will be decided by way of points.
(Example: the winner of each 10 peg section x 6 sections will record a points score of 1 point,
10th would receive 10 points).
The Grand Final will guarantee the overall winner a massive £12,000,
£7000 to second,
£4000 to third,
and £2000 to fourth place.
In addition to the overall prize fund, each daily section of 10 anglers will pay £150 to the section winner,
so in total Golden Rod will be paying £ 26,800 in prize funds.
Travelling finalists may wish to book accommodation locally to the venue so we strongly suggest
You look to book a room now as availability may prove to be difficult nearer the time of the final.
There is still limited availability of Caravans at the Larford Lakes Complex but please do not be
disappointed if the accommodation has already been pre-booked.
The fishery staff at Larford will be happy to advise and recommend local hotel accommodation.
The address for the Grand Final is:
Severn Sports & Leisure – LARFORD LAKES
LARFORD LANE,
LARFORD
NR Astley Cross
Stourport on Severn
Worcestershire
DY13 0SQ
Fishery No 01299 829373
Mobile No 07774 703067
Organiser: Phil Briscoe – mobile no 07725 769661
Golden Rod Website: www.Goldenreelangling.co.uk
Larford Lakes Website: www.Larfordlakes.co.uk
We look forward to seeing you at the Grand Final and should you wish to participate in any practice
Matches prior to the final, there are opens fished most Saturday's and Sunday's on both the Match,
Specimen & Arena Lakes.
To check open Match dates, visit the Larford Lakes website and book on directly with the fishery staff.
Good luck & very well done to reach this Prestigious Final
Phil Briscoe
Director & Event Organiser